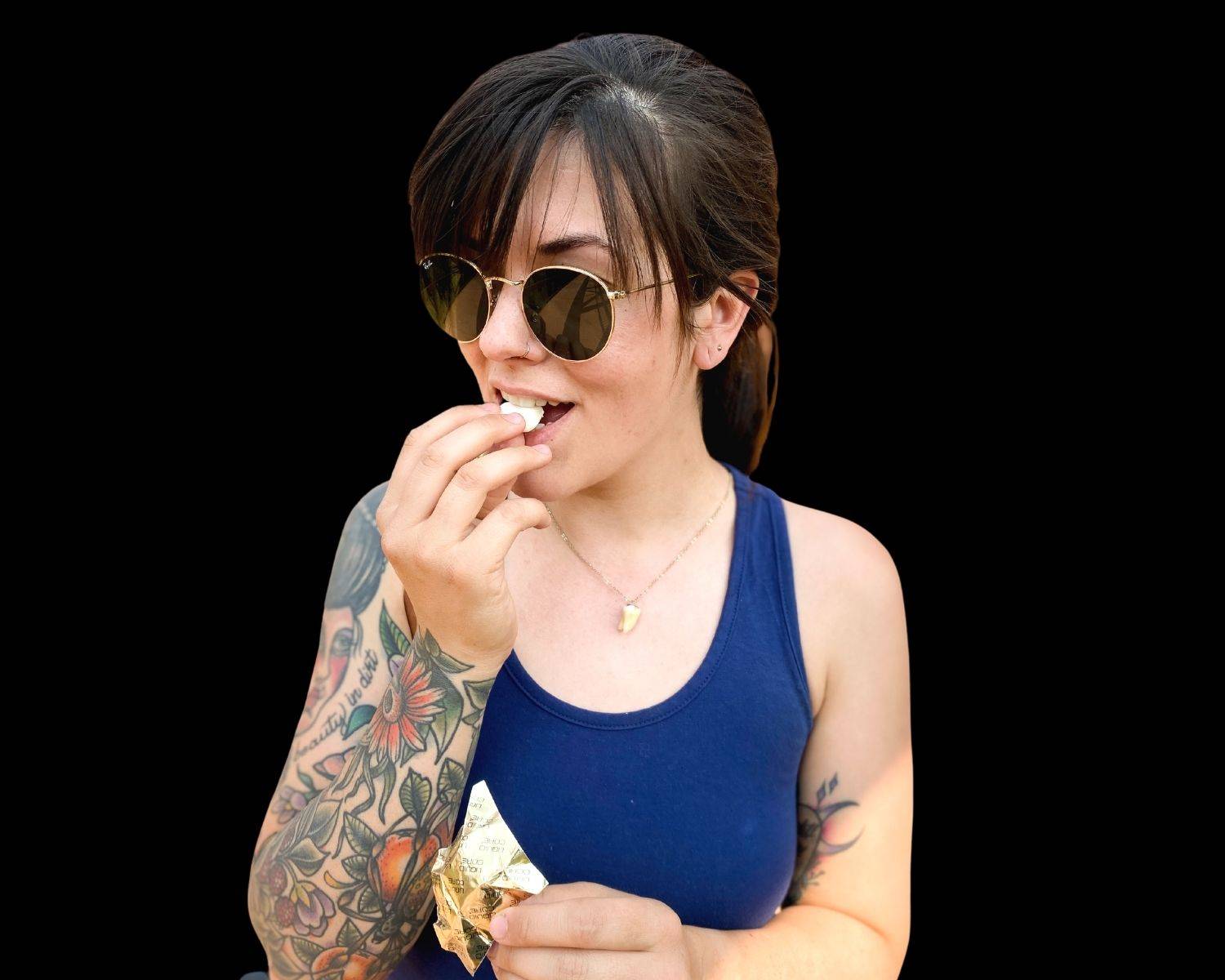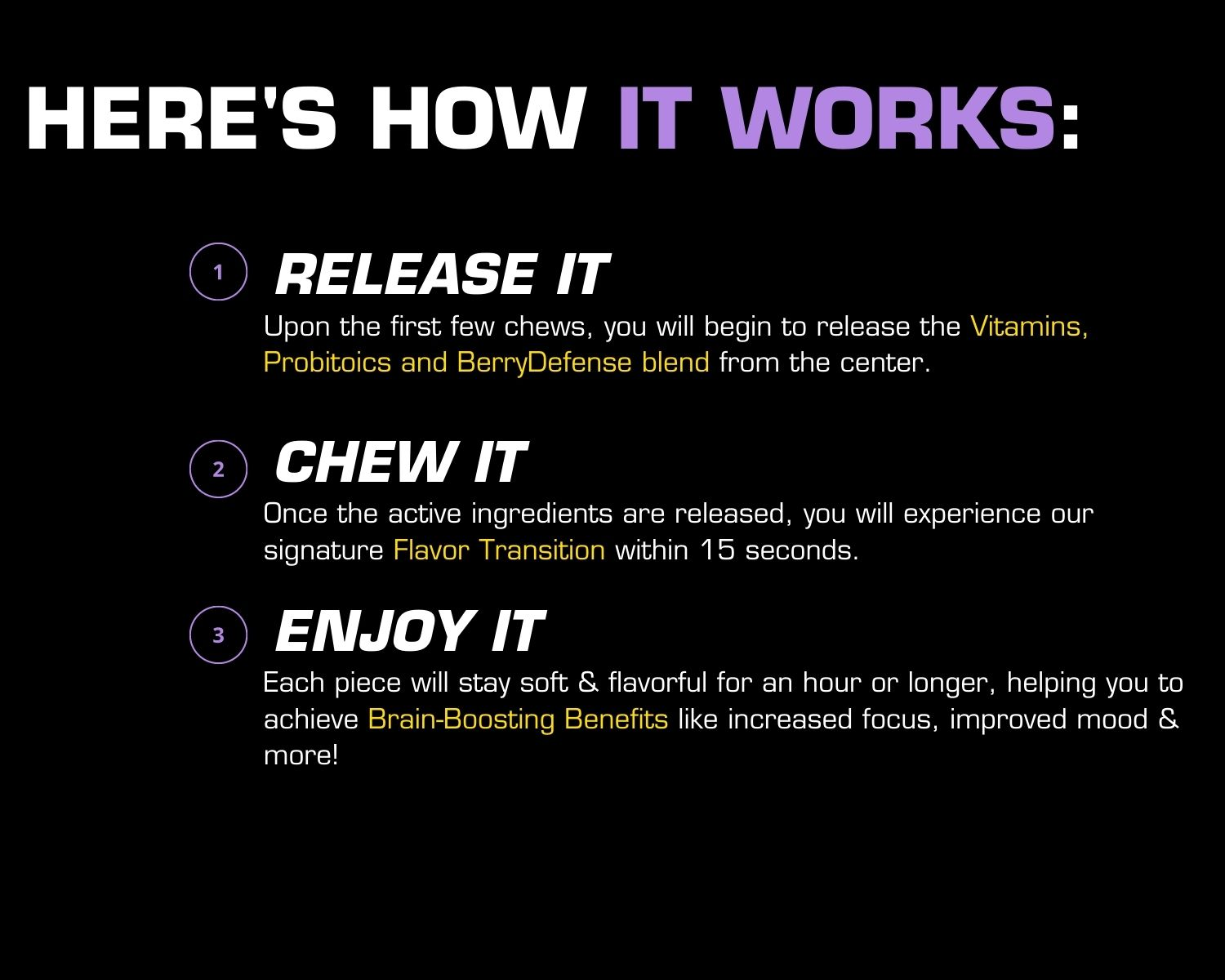 ---
YOU SHOULDN'T FEEL FORCED TO CHOOSE BETWEEN WHAT "WORKS" AND WHAT IS THE BEST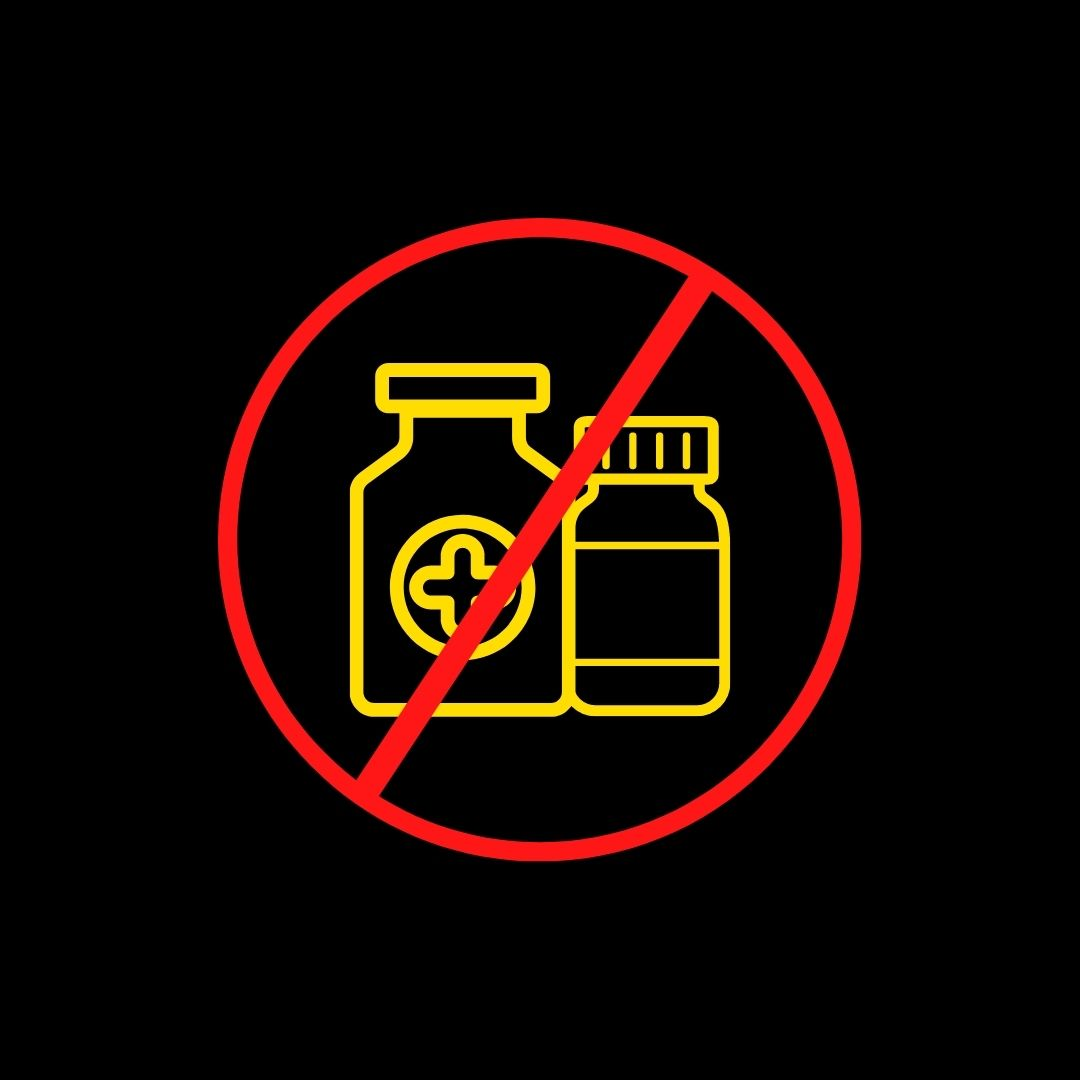 No More Multi-Step Routines
When you CHEW YOUR HEALTH, you only need one piece of Life's Gum® BerryDefense per day in order to receive 300% Vitamin B6, 50% Vitamin C, 700% Vitamin D, 50% Zinc, as well as Probiotics and our BerryDefense Blend. That's 6 supplements in one!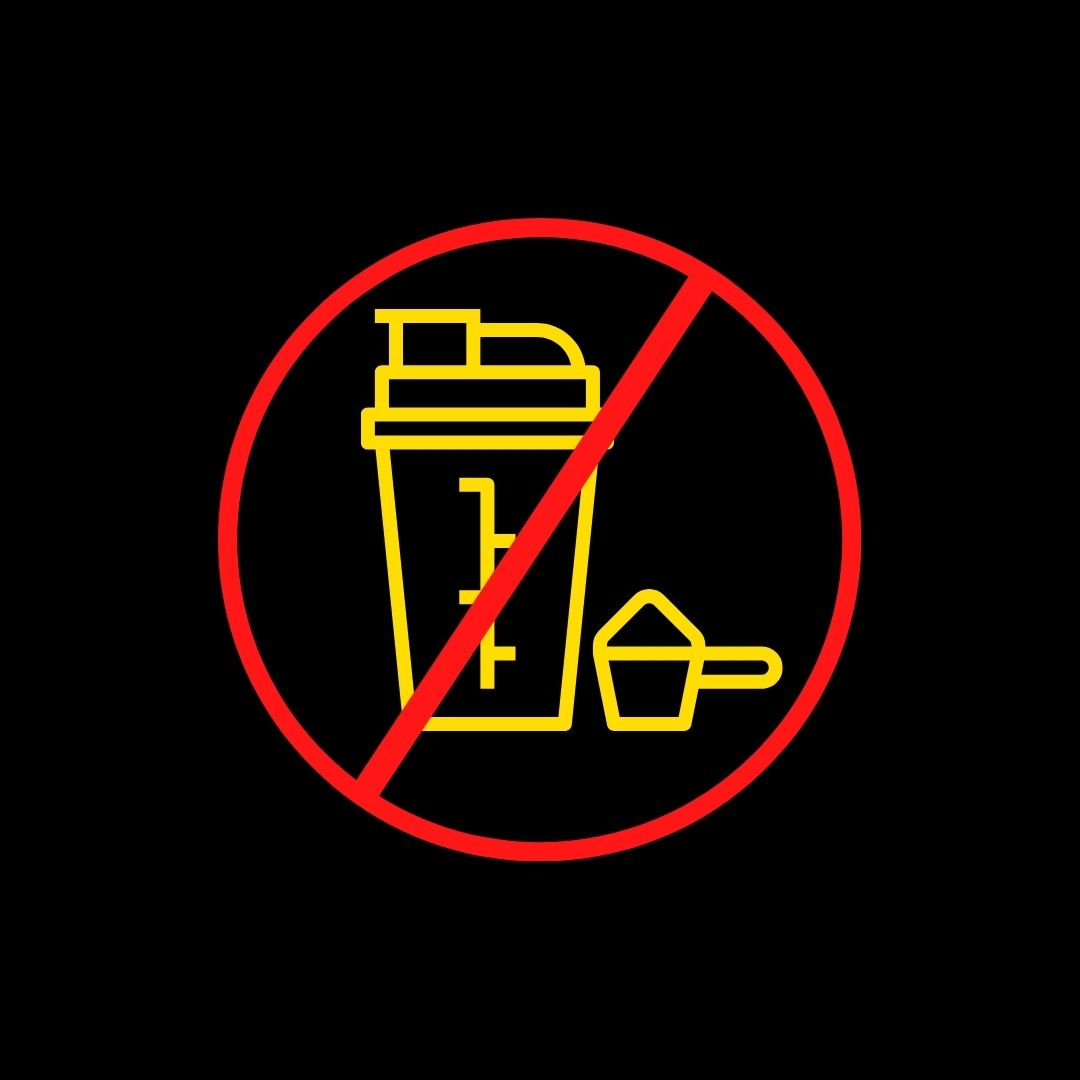 Stop Mixing, Shaking, Planning + Prepping
No pre-planning required. Just unwrap, experience the flavor transition and enjoy!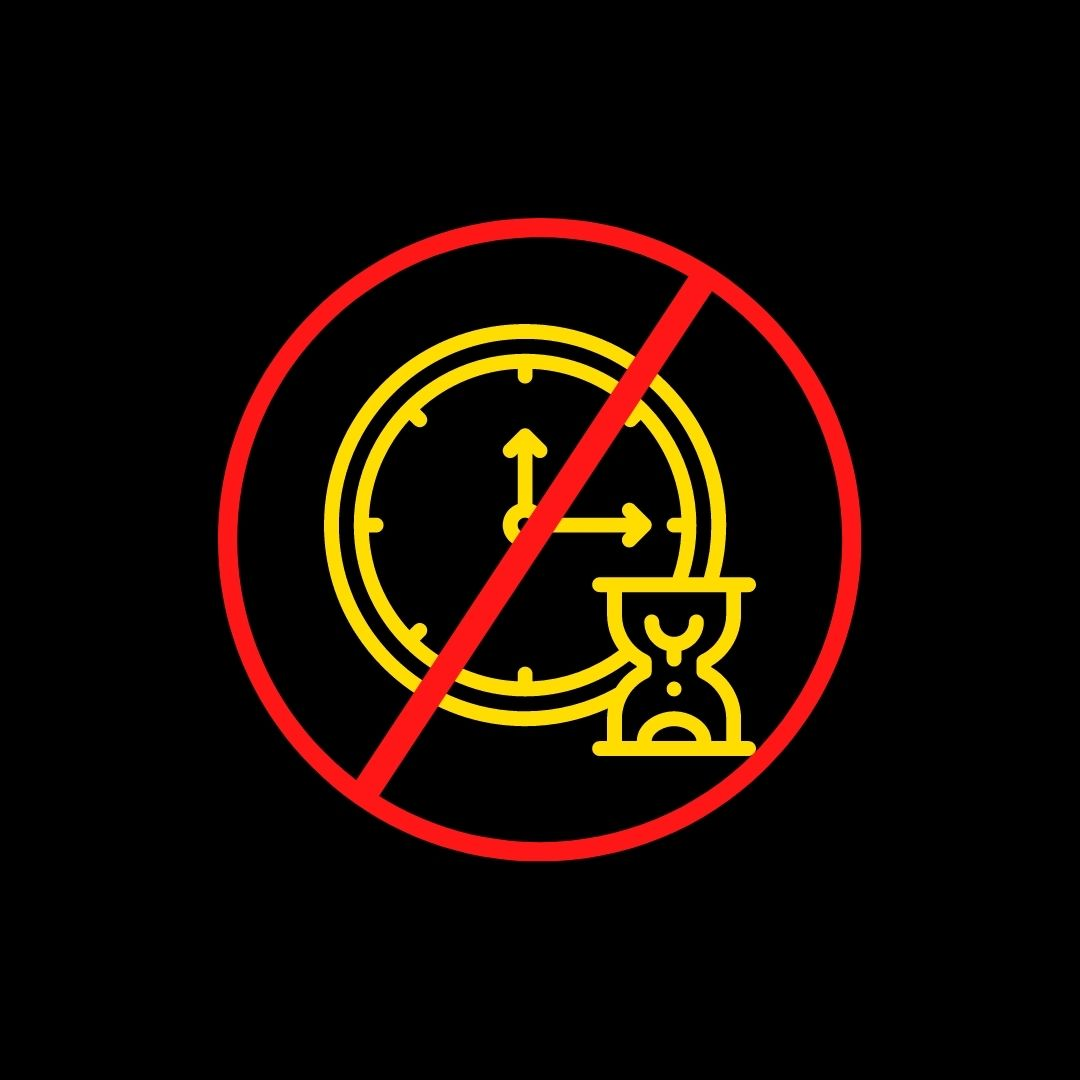 Stop Waiting and Reclaim Your Time
Life's Gum® BerryDefense is ultra-portable with 5 servings per pack, and can be brought just about anywhere. Saving you time and hassle!
---
WANT TO KNOW THE SCIENCE BEHIND LIFE'S GUM® BERRYDEFENSE?
---
Life's Gum® BerryDefense FAQ
What is Life's Gum® BerryDefense?
Life's Gum® BerryDefense is a Wellness & Immunity Gum Supplement - designed to help you Live Healthy™ and boost your immune system. The functional liquid center stores the active ingredients that release quickly during the first few chews
Each piece offers:
🔘 Overall Wellness

Carefully selected ingredients that can help to support some of your body's natural functions

🔘 Immune Support

20mg of LifeInU™ Probiotics per piece can help support immune system and has even been shown to reduce upper respiratory infections by 45%

Vitamins B6, C, D3 and Zinc can work together to support immune system health

🔘 Vision & Cardio Support

BerryDefense® is a proprietary Elderberry, Black Currant & Aronia blend that has been shown to help support vision and cardio health

🔘 Increased Focus

Chewing can promote long-lasting concentration and memory recall

🔘 Perfectly Portable

Stop juggling multiple vitamin bottles and supplements on the go

🔘 Improved Oral Health from Xylitol

🔘 Always Sugar-Free, Vegan & Gluten-Free
Is Life's Gum® BerryDefense Sugar-Free?
Yes! Like all of our Liquid Core® Gums, Life's Gum® BerryDefense does not contain sugar, aspartame or acesulfame-k.
How many vitamins are in a piece of Life's Gum® BerryDefense®?

Each piece of Life's Gum® BerryDefense contains the following active ingredients in the liquid center:
300% RDI of Vitamin B6
50% RDI of Vitamin C
700% RDI of Vitamin D3
50% RDI of Zinc
50mg BerryDefense® containing Elderberry Juice Powder, Aronia & Black Currant Extract (equivalent to 3 berries per piece)
20mg LifeInU® Probiotics
Hemp Seed Oil for trace amounts of Omega-3 & 6 Fatty Acids
Is Life's Gum® BerryDefense caffeine-free?
Yes! Life's Gum® BerryDefense is caffeine-free.
How many pieces of Life's Gum® BerryDefense® should I chew per day?

We like to say "One Piece a Day Can Help Keep the Doctor Away!" as one piece of Life's Gum® BerryDefense® can meet some of the RDV to help boost your daily wellness!
Why should you CHEW your Health?

When you CHEW your Health with Life's Gum® BerryDefense, you are able to unlock cognitive benefits from the act of chewing itself such as increased focus and concentration, memory recall and improved relaxation. Life's Gum® BerryDefense is also portable and fits nicely in your bag or pocket so you can take it with you wherever you go without the hassle of juggling multiple vitamin & supplement bottles!
Life's Gum® BerryDefense contains xylitol which is a natural sweetener that promotes oral health, so you can refresh your teeth while you're loading up on our immunity-boosting ingredients.
How does Life's Gum® BerryDefense differ from other Immunity Gums on the market?
For starters, Life's Gum® BerryDefense has a liquid center that allows the active ingredients to be released quickly and effectively. The immunity boosting ingredients in Life's Gum® BerryDefense have been carefully chosen to serve your overall health and wellness while chewing helps to boost your cognitive function. The LifeInU™ Probiotics in each piece offers added immune and wellness support, and the being in the liquid center allows them to take the traditional route of passing through the digestive system.
Other functional chewing gums use powdered ingredients pressed into the shell of a solid piece of gum. With this method, you never know how much is being released from the gum while you're chewing, which is why it ends up tasting bad once the flavor dissipates - because the vitamins and other functional ingredients get stuck within the gum itself.
What are the "Cognitive Benefits" that you can get from Life's Gum® BerryDefense?
The Cognitive Benefits that Life's Gum® BerryDefense can help to promote (based on quality chewing) are increased focus and concentration, improved memory recall, and decreased stress just to name a few. These are all based on independent studies that can be found here, here and here.
We even wrote an entire blog article about the benefits of chewing gum! Check it out for more information and more links to scientific studies.
---

In 2020, our team became OBSESSED with living healthier - and smarter.
Entering into 2021, we quickly realized that we will always need an Effective and Portable way to Boost our Immune Systems. We wanted to be able to Empower others to do the same and to Live their Lives to the Absolute Fullest as the World begins to Move Forward & into the Future.
Thus, we created Life's Gum® packed with Great Ingredients and with a Sense of Purpose – to help people Stay Healthy, One Piece of Gum at a Time!