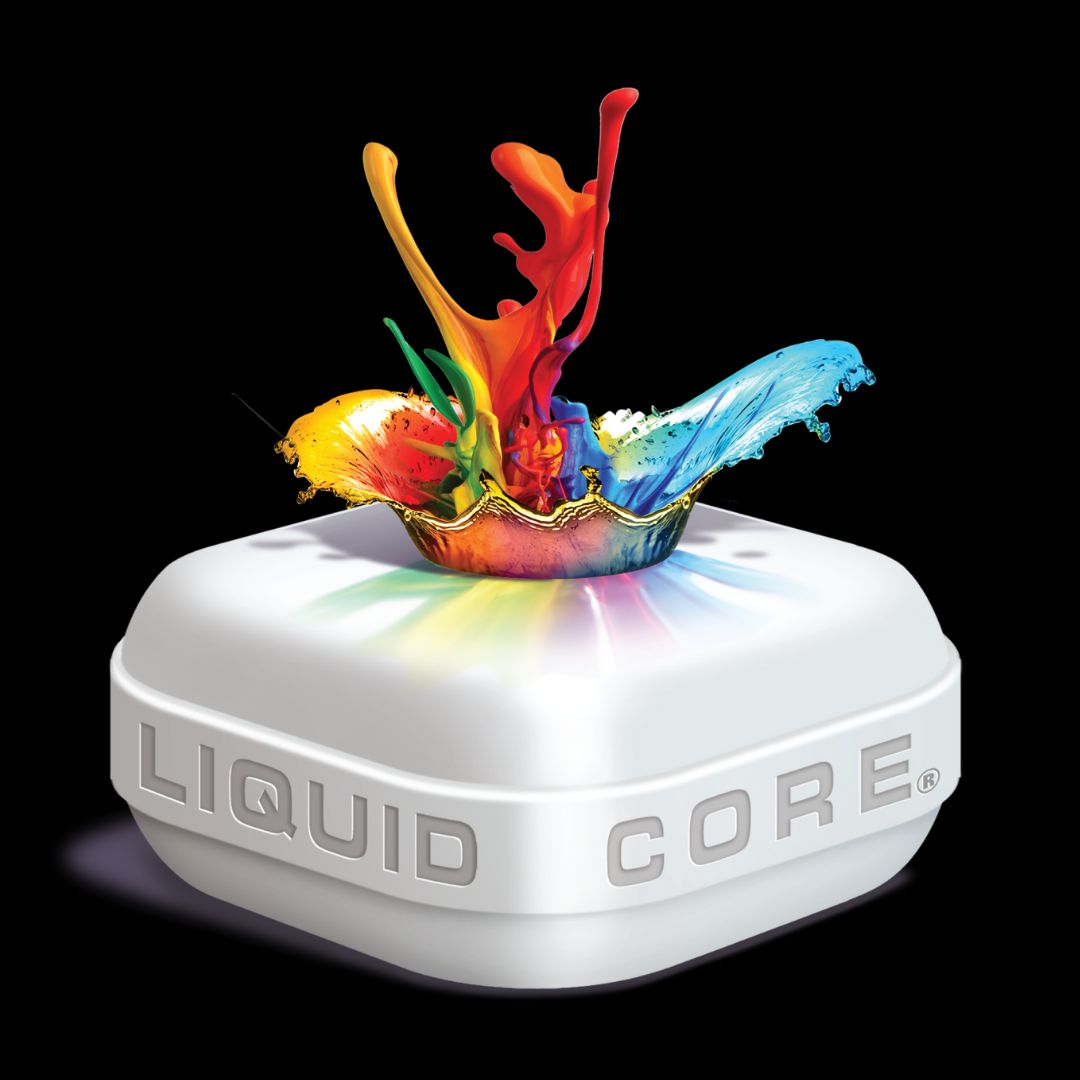 Liquid Core Gum Company is on a mission to continue revolutionizing the Functional Chewing Gum industry using our Unique Delivery System, Quality Ingredients, and by Creating Long-Lasting Experiences for our customers and partners.

We started with Manufacturing and Selling our own Liquid Core® Brands, but soon realized that in order to change the world and continue to grow this category, we needed to do this TOGETHER with other Brands.

We now offer Full Service Manufacturing, Private Labeling, White Labeling, Custom Formulations, Package Design, Distribution, Wholesale and Retail purchases all in one place.

All Liquid Core® Brands are currently manufactured at the Liquid Core® Gum Company factory in Denver, Colorado. We opened our Innovation Lab/Condo in Portugal in 2022, and will soon have a operational factory there as well to better serve our European Partners.
THE APOLLO STORY
Liquid Core® and Apollo Energy Gum® were born from the success of GoFast! Energy Drink. Our background in extreme sports, health, and fitness, provided the passion to build GoFast! into a brand with distribution in numerous countries, but it was our innovative side that led us to experiment with a better, more efficient delivery system.

Apollo Energy Gum® is made in-house at our Liquid Core® Gum factory in Denver, Colorado, and is the culmination of 10+ years and over 700 formula experiments.

Our belief is that a Liquid Core® liquid center surrounded by a xylitol gum shell was the best way to provide consumers with a clean, dental-friendly, and portable energy supplement for those in the pursuit of a healthy and productive lifestyle.

Controlling manufacturing has been critical to the development of Apollo® as a premium energy gum. Each ingredient, each supplier, and every part of the production process is analyzed, refined, and perfected in order to provide athletes, professionals, and go-getters with the absolute best everyday energy possible. Instead of using trendy buzzwords and hard-to-pronounce ingredients, Apollo®'s formula is simple: If it doesn't provide a benefit to the consumer, it is not used.

Apollo Energy Gum® is quickly expanding outside of the home territory of Colorado into select regional markets throughout the US, and into more international locations such as Germany, Sweden, Denmark, Finland, Norway, Iceland and New Zealand. In Colorado, Apollo® is available in convenience, nutrition, and specialty sports stores, with more retailers being added every week.
The Apollo Energy Gum® Team is a small group of passionate, hardworking people with one mission: To Empower People with the Best Energy
HOW DID WE GET HERE?
LIFE WAS A DREAM

Skydiving at a world-class level and training for the US Nationals, Liquid Core® Founder Troy Widgery and Teammate/Best Friend James Layne were living a life that was almost a dream. They were competing at the highest level, with much credit to the legendary Teammate & Coach, Dan B.C.

Prior to starting the exit count Coach Dan B.C. would calmly say, "GO SLOW." What Troy now understands he meant was, Be in The Moment™.  
Dan was trying to get the Team to mimic what athletes and professionals do when the game – or a deal – is on the line: Getting in The Moment "slows" everything down & actually makes people perform better.
THE PLANE CRASH

Troy and James turned the coach's admonition into something of a game: When they were clinging to the outside of the airplane ready to jump, amid the deafening wind and droning engines, they'd make eye contact and mouth the words "GO FAST!" to each other. Hundreds of jumps later, feeling invincible and already pondering the World Meet in the coming year, they boarded a plane at Perris Valley, CA. Minutes later, Fire Trucks, EMTs and Flight for Life rushed to the scene of one of the most catastrophic skydiving plane crashes ever.

Only six out of twenty-two people on the plane survived. Troy later would name a business he started in memory of his fallen friend: GO FAST!® Energy Drink.
BE IN THE MOMENT

GO FAST!®built a Lifestyle Brand that invented & performed some of the most amazing events and stunts, includingJet Packs,theHuman Slingshot, theGOFAST! Games at the Royal Gorge, B.A.S.E. jumping and many more. The energy drinks sold well, but the hard truth was, energy drinks were essentially a jittery sugar rush in a can, with many unwelcome effects & ingredients. Troy began to focus on what had started as a line extension ofGO FAST!®– a better-for-you gum with a liquid center to hold the functional ingredients.
THE APOLLO® JETPACK CREW

The Apollo® JetPack Team started during the GoFast! days and evolved to what it is today. The JetPack crew has traveled across the globe and performed countless flights - all while fueled by our Liquid Core® Energy Brands.

Check out the awesome flights and memories here.
BUILDING THE LIQUID CORE® TEAM

Eventually Troy totally stepped away from the energy drink, selling to a group out of Dubai. Encouraged by many years of R&D on Liquid Core® gum and its potential to be the Next Energy Category, he came to realize that the very thing that brought success and a profitable exit – Energy Drinks – was something that he had to renounce in order to really develop the product he intended to create – THE BEST ENERGY!®

Troy set out to assemble a New Team to develop the Liquid Core® Gum Company. He did not have to look far: Most of the Team came right out of the skydiving community. These friends already knew how to "Be in The Moment™."
Over several years the Team engineered and perfected the Liquid Core® Factory.
PROTECTING THE LIQUID CORE® FORMULA

All-in, it took more than a decade to perfect the form, center-fill, equipment, formulas, production, etc.

It wasn't until recently that The Team came to understand how to best market to & educate people on why Liquid Core® is the ideal delivery vehicle.
When Tiger Woods won the Masters in 2019, while chewing gum for the duration at Augusta, we knew the Cognitive/Smart component would finally be more mainstream. Smart business people and serious athletes like Tiger chew gum before and even during the events that require clarity and focus for a reason…to slow down time…to Be in The Moment™!
THE LIQUID CORE® ADVANTAGE

Chewing gum with the Liquid Core® of energy is better than any other form of energy, because it is multi-dimensional, and because of this it can help the person chewing it Be in The Moment™.  Every other energy source is one-dimensional. Drinks, gels, pills, shots – they provide just the energy component.

Major University and NIH science on this is clear: There are cognitive benefits from chewing gum that no beverage can deliver.

These benefits include:

Enhanced Memory Recall
Reduced Stress
Improved Concentration
LIQUID CORE® BRANDS PROVIDE THE COMPLETE PACKAGE

A discreet, perfect-sized chewing gum that promotes an hour or more of smooth chewing that helps you Be in The Moment™.

Size, Ingredients & Form Matter! The small "dry pressed" gum product that many brands offer cannot compare with our Liquid Core® gums, which you want to chew longer & more often.
Only ingredients that serve a specific purpose or provide a certain benefit are used in the Liquid Core® gums.
We chose to take a more technical route by placing our functional ingredients in the liquid center. The taste, texture and performance of Liquid Core® gums are unmatched!

We are Smarter Energy with an Edge!™
INTRODUCING NEW LIQUID CORE® WELLNESS BRANDS

With the success of our Energy Gums, we began experimenting with other functional ingredients, like CBD. The Liquid Core® Energy Gums are amazing, but sometimes you want to Chew Your Relaxation. At the end of the workday, after a run, following midterms – any time you want to wind down. The "New Normal" worldwide make this an ideal time to try the Liquid Core® wellness gums that can reduce mild or temporary anxiety in addition to the other cognitive benefits you get from chewing.
ANNOUNCING SPACE STATION® COUNTERTOP VENDING TECHNOLOGY

Since we had this amazing, growing family of Liquid Core® brands, and we had the technical skills to build the world's first jet-powered Flying Motorcycle, we were fairly certain we could develop a truly remarkable distribution system that was no bigger than a Keurig machine.

In less than 20 months, the Liquid Core® Technology Lab designed, built, engineered and programmed SPACE STATION® and the App!

SPACE STATION® is to Liquid Core® what the miniature fridge was to Red Bull. It's iconic!
Touch-Free purchasing & sampling 
– including Tap-to-Pay and Text-to-Dispense.
In the era of COVID, SPACE STATION® is the Ideal Sampling Device that does everything except reload itself. Scan a QR code, and it dispenses. Boom! Truly touch-free.
Autonomous technology monetizes 24/7 in places like hotels, resort & clubhouse changing rooms, private airports, sports complexes – anyplace where self-serve is key.
WHY A SECOND FACTORY IN PORTUGAL?

We knew that a revolutionary concept like Liquid Core® needed to be powered by something of the same magnitude - and what is more iconic than a 100 foot wave?

The powerful waves in Nazaré represent the power that is packed into each Liquid Core® Gum and POWERBALL™ and can help empower lives of others. Water has the power to change everything it touches - so do we.

This will also cut the shipping prices, time and hassle for our European Partners and Distributors, and increase our production capacity, allowing Liquid Core® to become more widespread.

EMPOWER YOUR CORE!™

WHERE ARE WE GOING?

Evolving from the Energy Drink world and perfecting ourLiquid Core®Delivery System, we have taken a long and winding road to get to this point.We are now ready to disrupt the Functional Food & Beverage Industry and work alongside others to continue to introduce the world toLiquid Core® Gums.Through our ownLiquid Core® Brands,our growing Distribution Network, facilitating Private Labels, and Manufacturing Custom Formulas, we are ready and willing to help change the world with you.

LET'S CONNECT.

NameEmail*Phone numberCommentSend

Liquid Core® Gum Company

More Info

Country/region

USD $ | United States© 2023,Liquid Core StorePowered by Shopify★ REVIEWS
EMPOWER YOUR CORE!™

We made our customers the focus of our Corporate Philanthropy.

Lots of companies support many great causes, ours included. While trying to decide which cause to support in the coming year, we had an epiphany: Let's celebrate and Empower our greatest asset: Our Liquid Core® Consumers.

Everyone has something or someone that they are passionate about. For many of us, this CORE is something we love to talk about. So, in October 2020, we debuted What's Your CORE? to celebrate Your Kids; Your Hobby; Your Philanthropy; Your Classic Car; Your Amazing Dog; Your Awesome Neighbor.

ANYTHING that moves you, that you're proud of, that inspires you or defines your CORE.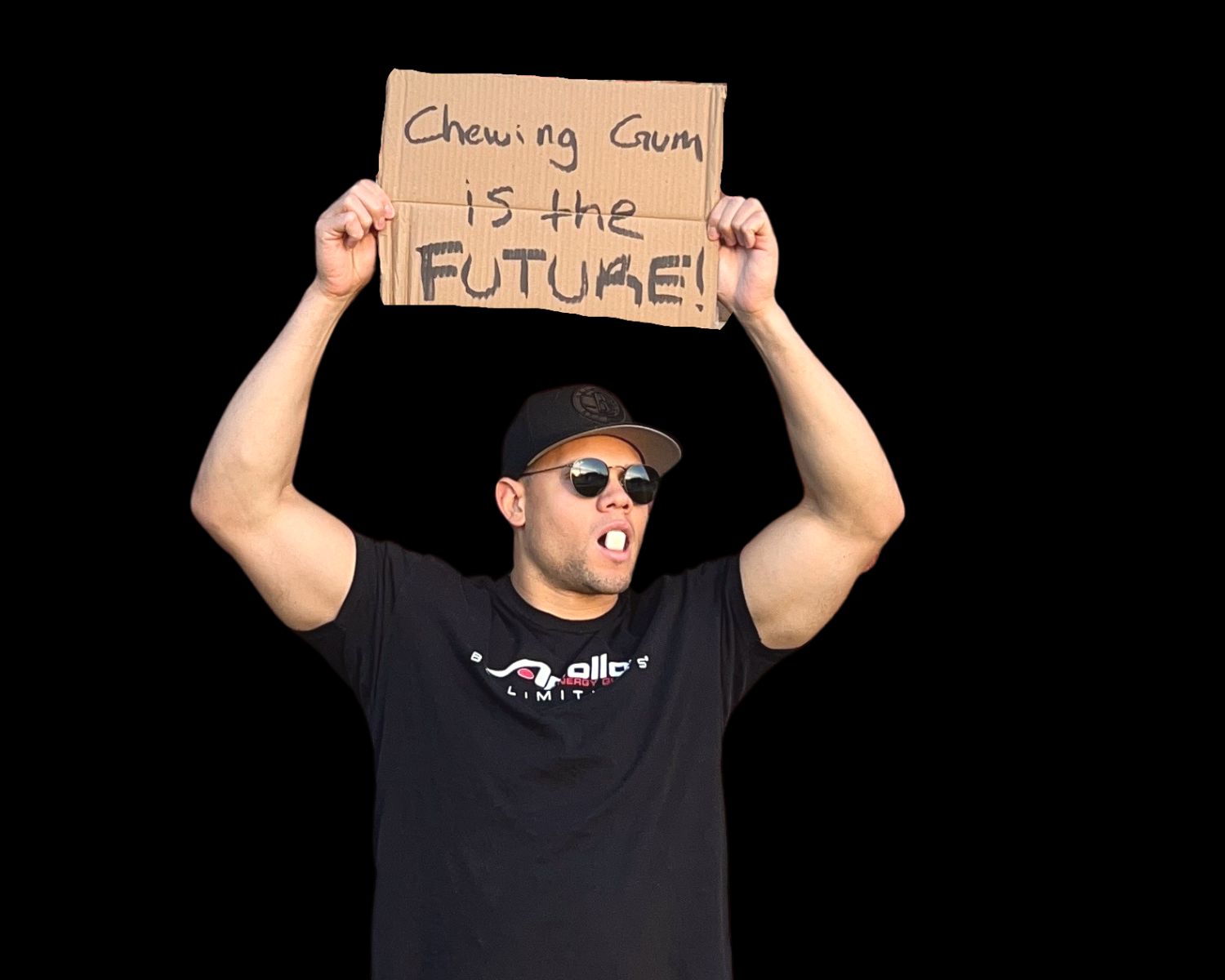 WHERE ARE WE GOING?
Evolving from the Energy Drink world and perfecting our Liquid Core® Delivery System, we have taken a long and winding road to get to this point.

We are now ready to disrupt the Functional Food & Beverage Industry and work alongside others to continue to introduce the world to Liquid Core® Gums.

Through our own Liquid Core® Brands, our growing Distribution Network, facilitating Private Labels, and Manufacturing Custom Formulas, we are ready and willing to help change the world with you.