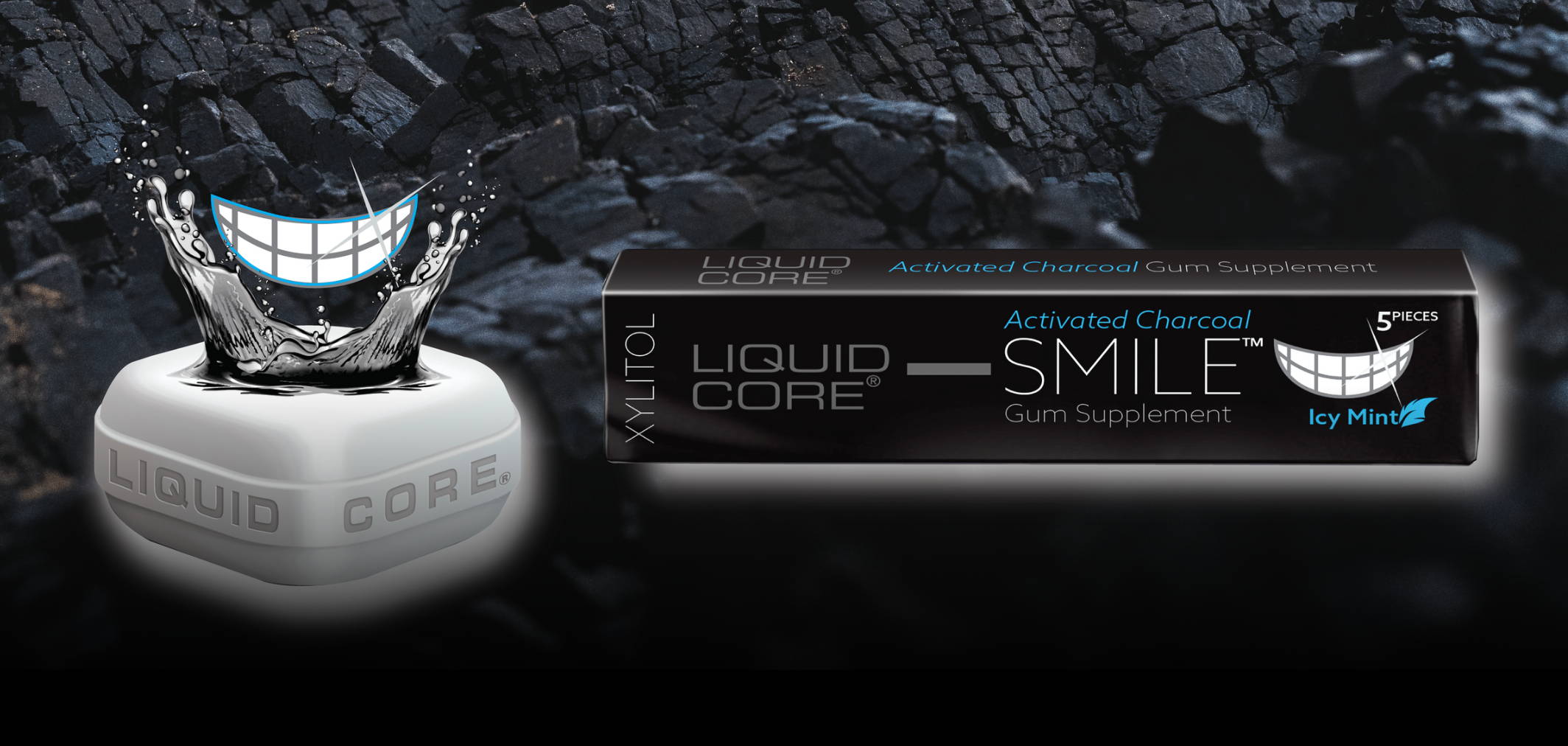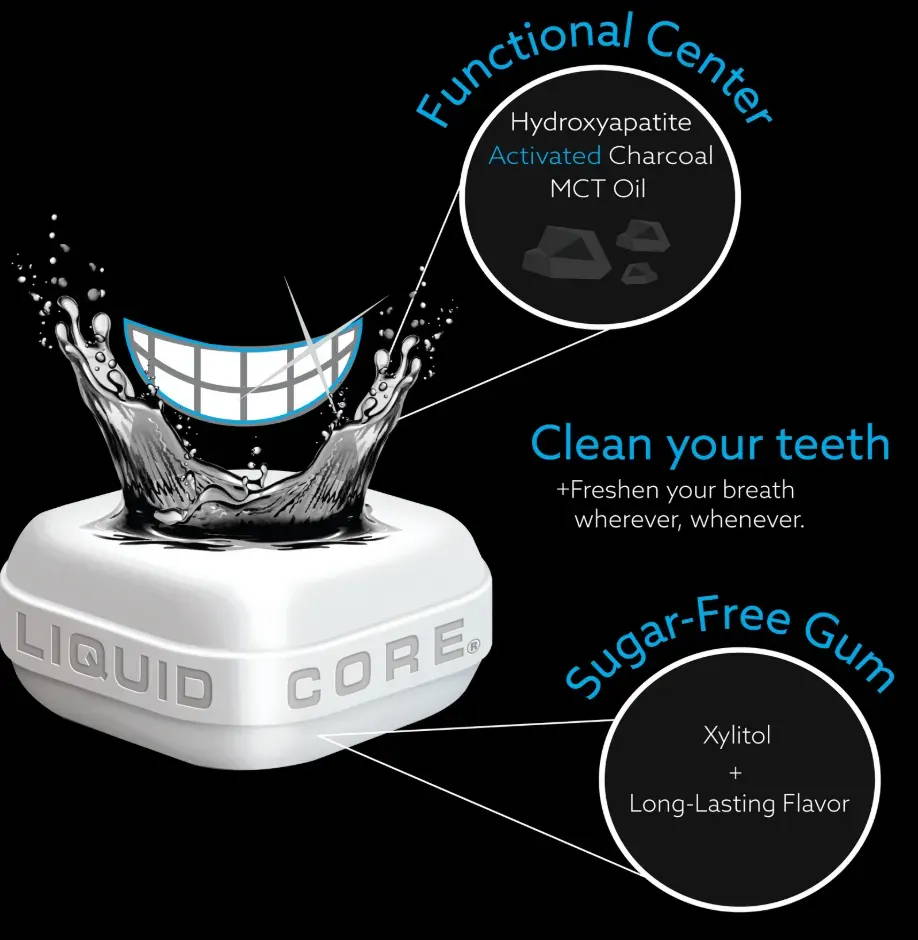 ---
We needed an effective way to clean our teeth on the fly, without whipping out our toothbrush and toothpaste.
Liquid Core® SMILE™

is the portable solution for anyone who prioritizes oral health.
Gone are the days of excusing yourself after a lunch meeting to brush the food out of your teeth, or second guessing your breath on a first date. We've got your back.  
Our signature Liquid Core® Gum Shell (that has more Xylitol than any other sugar-free gum on the market) works with the Functional Center (that contains Activated Charcoal, Hydroxyapatite and MCT Oil) to help clean and brighten your smile.

Liquid Core® SMILE™

is not intended to replace brushing your teeth, but it can be the next best thing when you're in a temporary long-distance relationship with your toothbrush.  

---