WHAT IS LIQUID CORE® GUM?
Liquid Core® Gum has revolutionized the functional chewing gum category by creating a long-lasting gum with a liquid center to house the active ingredients. This allows the active ingredients - whether that is Energy, Health or Wellness - to be released from the gum shell quickly and effectively so that they can get to work on enhancing your life!
---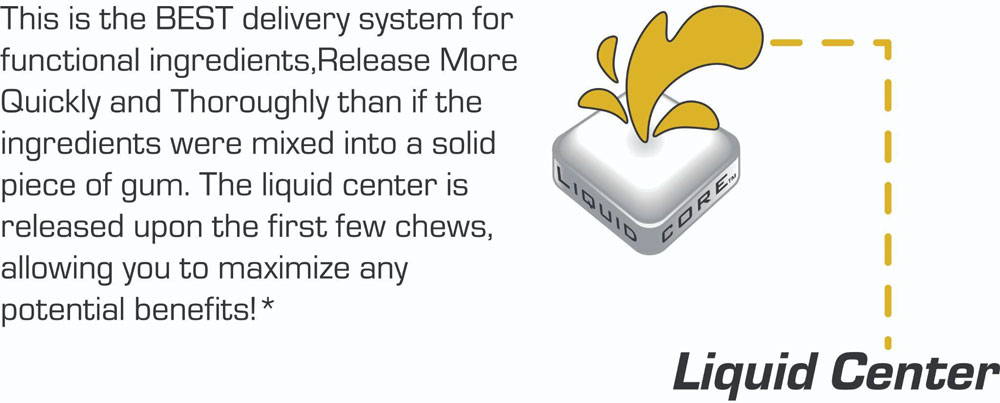 Functional chewing gums with a solid piece of gum, tend to have their active ingredients get trapped in the shell and left behind, leaving you with a bitter taste and a piece of gum that you don't want to chew longer than a few minutes.
Chewing gum to promote brain-boosting benefits only works if it is a quality chew for an extended duration. Liquid Core® Gums were formulated to stay soft and chewable to help promote these benefits.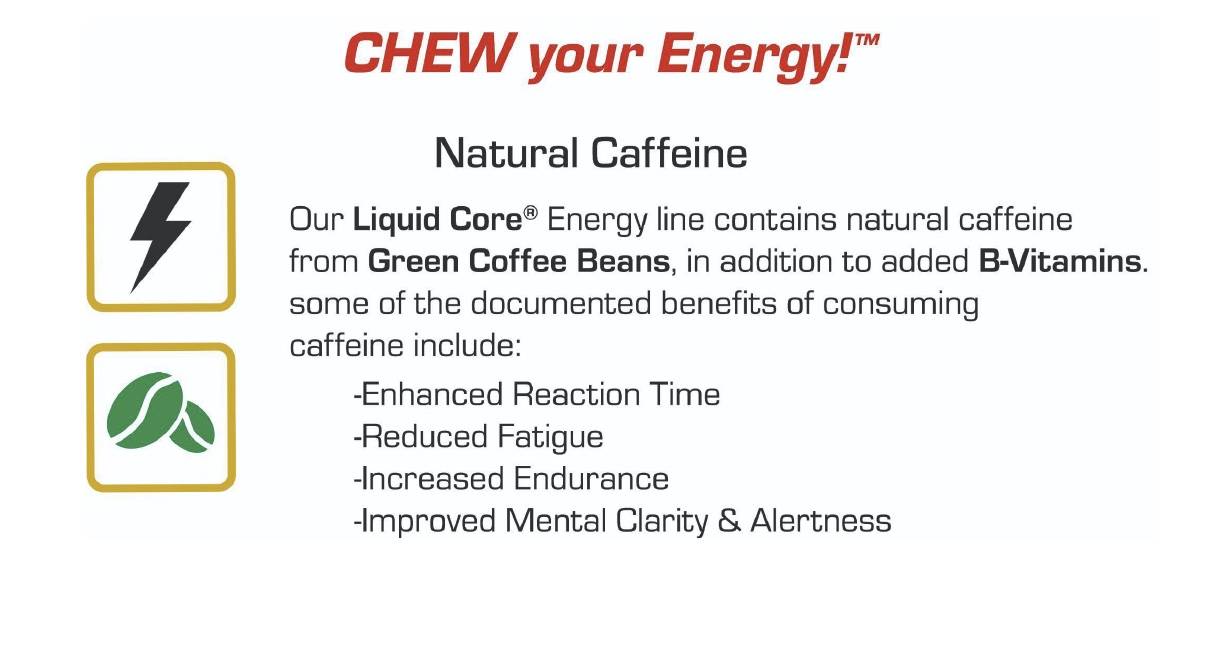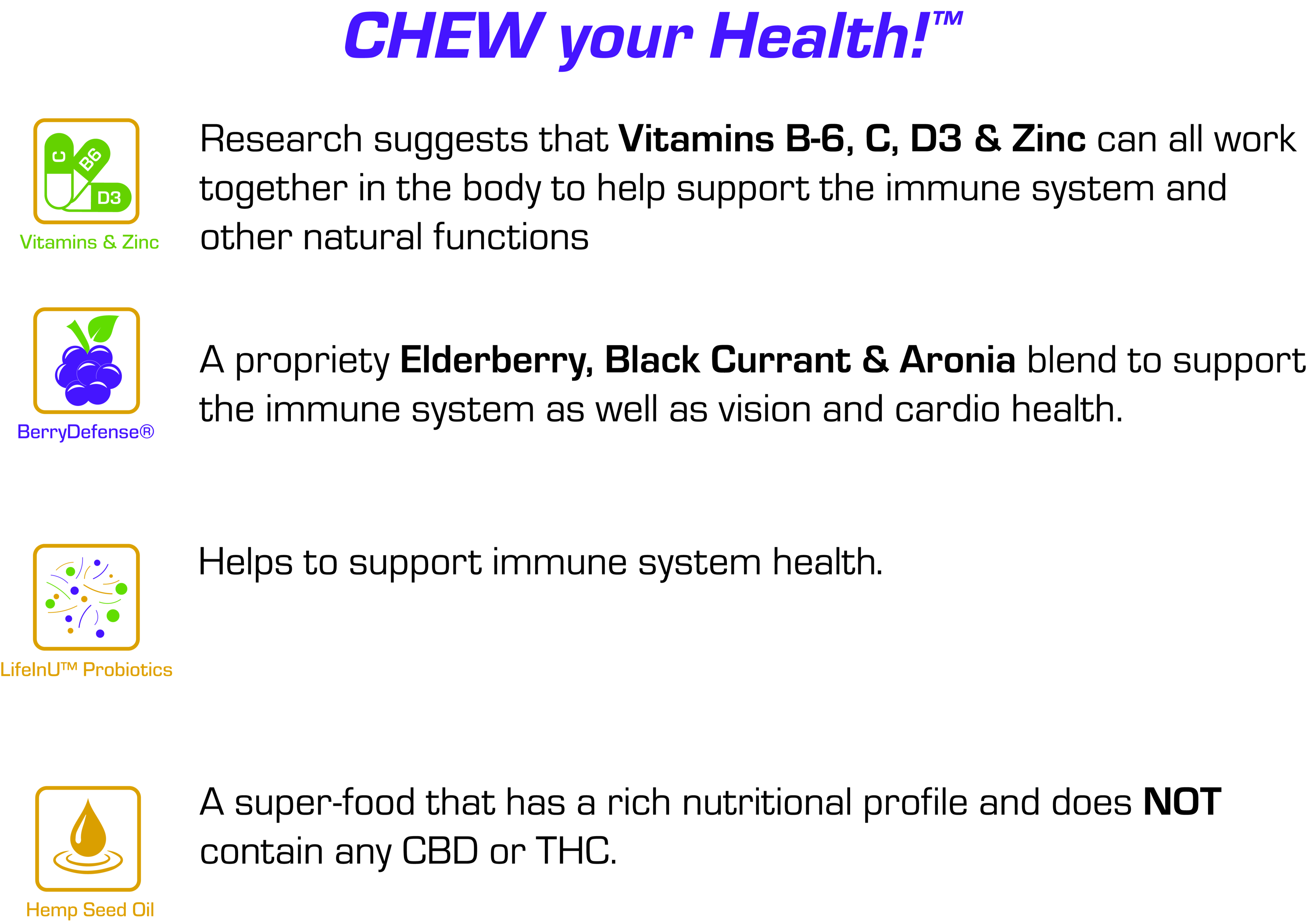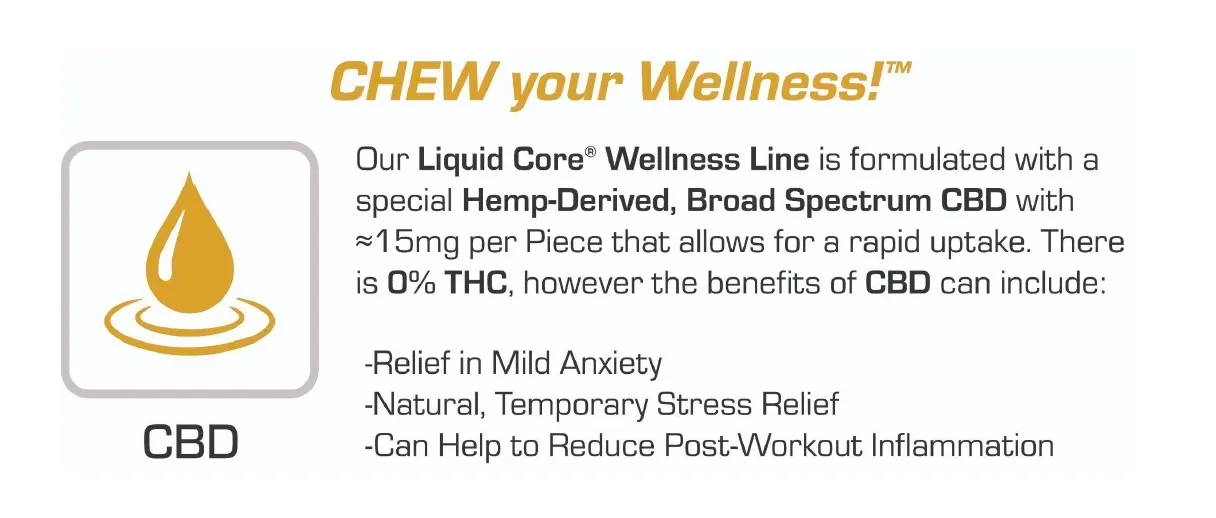 What to Learn More?
Check out our Research Link Library!
---