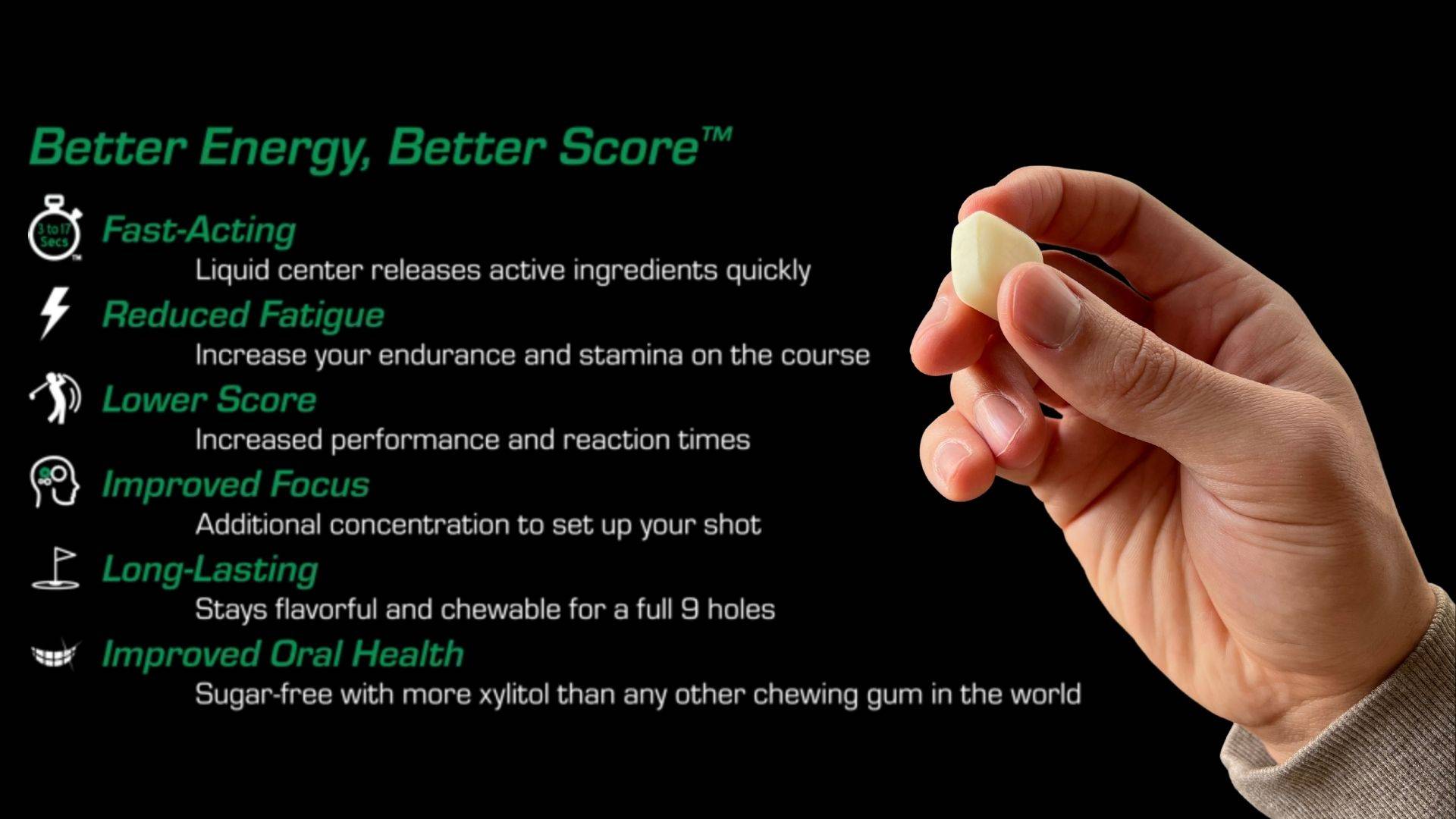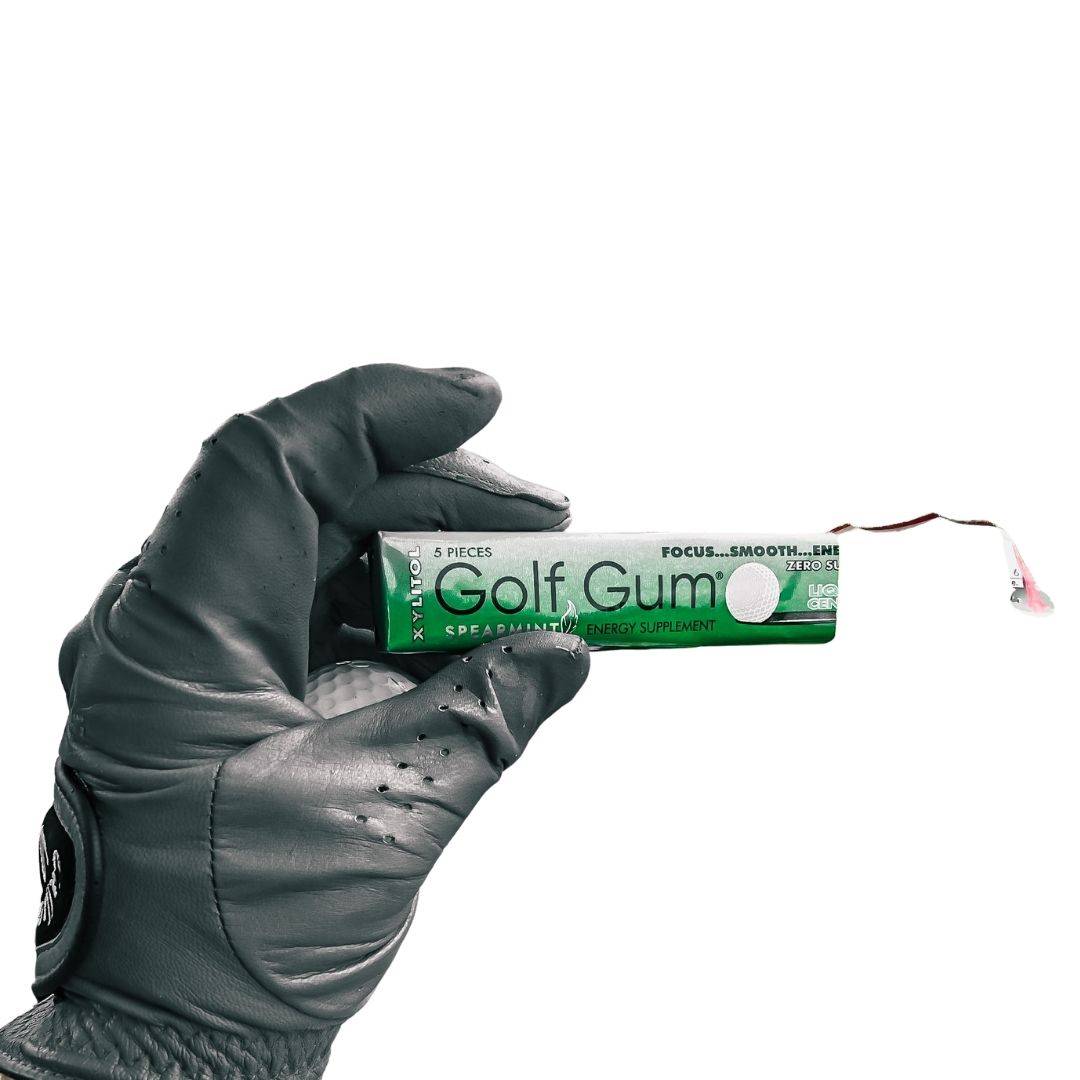 ---
---
Golf Gum® was designed with golfers in mind to offer a competitive edge and an energized swing.
We knew that our Clean Energy Formula was Beneficial on the Course, but it wasn't until Tiger Woods won the Masters Tournament in April of 2019 while CHEWing Gum, that it really started to Click for us - as well as the Rest of the World. This Surge of Press opened our eyes to the Handful of other Golf Pros who CHEW Gum on the Green and really had us dig into our "Why".
Studies have linked CHEWing gum to Brain-Boosting Benefits like Increased Focus and Concentration as well as Decrease in Stress - all of which can help you Shave Off some Swings on your Score. Studies have also linked a Moderate Dose of Caffeine Before and During a Round of Golf to Better Scores and Increased Performance amongst Professional and Amateur Golfers alike.
Are You Ready to Start CHEWing like a Pro?

AWESOME STUFF
"The gum is awesome! It keeps me calm and focused through the round and it tastes so good. Thank you!"
BOBBY B.
VERIFIED BUYER
LOVE GOLF GUM!!!
"I'm a 4 handicap and I can't play without it!"
KEITH J.
VERIFIED BUYER
REALLY WORKS!
"Great for the back nine!!"
STEVE N.
VERIFIED BUYER