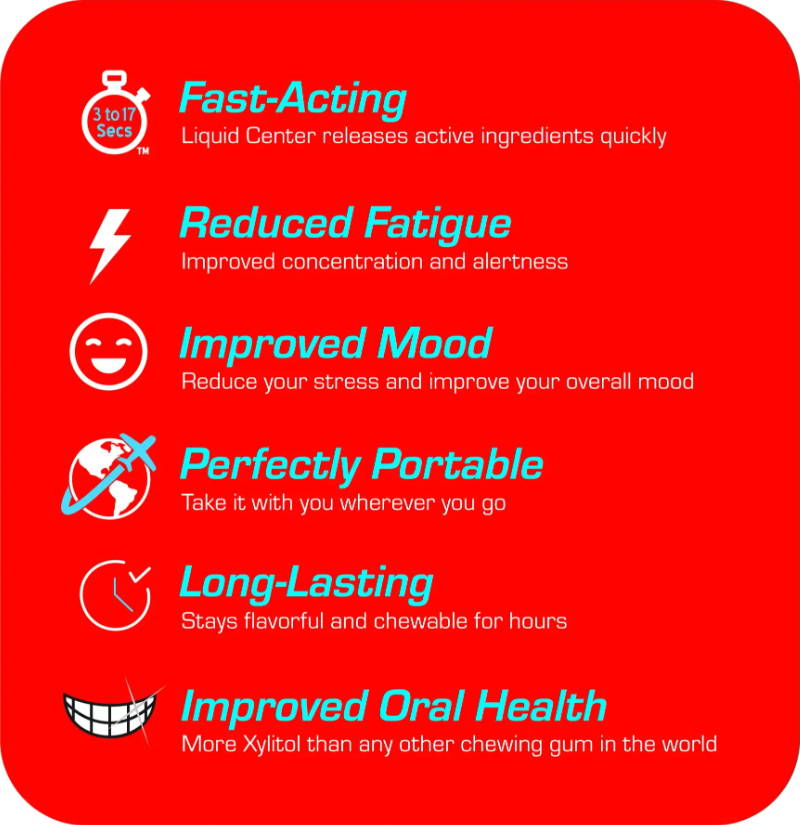 ---
---
We made FLY GUM® Jet Lag Energized for you because we Use It and Depend on It!
Whether its for a Quick Meeting with our partners in Amsterdam, a TV Appearance Straight off the Plane in Shanghai, or a JetPack Show in Dubai, we have been Counting on our Liquid Core® Energy Gum Products to Help us through Time Zone Changes for Years. When we realized how well it worked, and how much we were Depending on it, we knew we Needed to Share it to Help others Combat their Jet Lag and be ready to go Whenever - Wherever - they land.
Liquid Core® Store is Proud to Offer this Insider Travel Hack, whether you decide to use it for Business, Adventure, or in your Professional Life is up to you!
---