AWESOME STUFF
"Whether I'm having a work out, or just working throughout the day, my Apollo gum gets me there!"
MATT M.
VERIFIED BUYER
BEST PRE-WORKOUT, EVER.
"Apollo energy gum has been the best thing I've added to my workouts. Chewing it never upsets my stomach, gives me the boost I need, and tastes amazing while being good for my teeth and body. Seriously everyone should have a piece."
TINA W.
VERIFIED BUYER
LOVE IT!!!!
"I buy Apollo Energy Gum monthly as my pick me up on my job and just on those days I need to get everything caught up on around the home. Apollo Energy Gum has been a boost on our snowboarding, camping, hiking and other outdoor trips. Just love it!"
JENNIFER D.
VERIFIED BUYER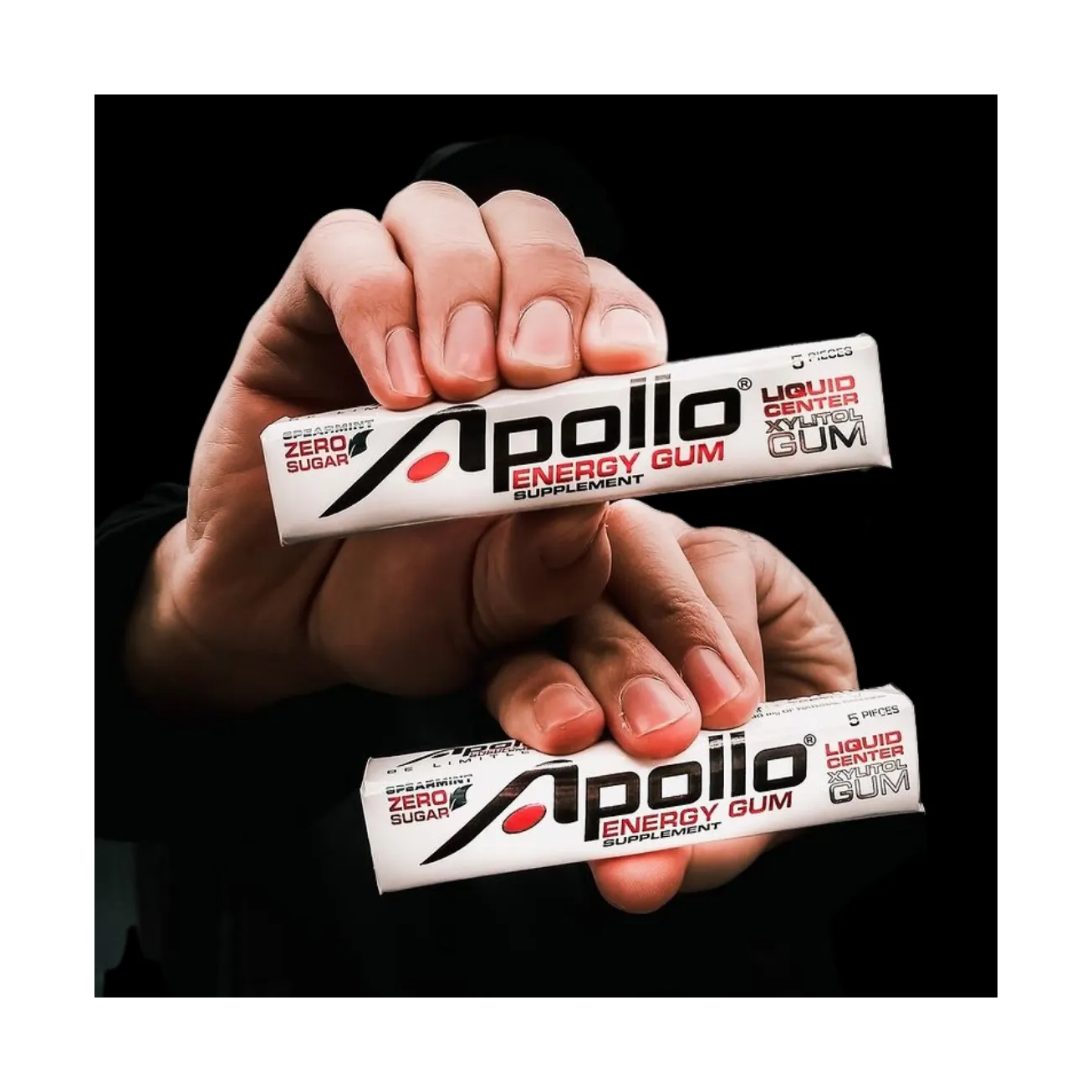 Apollo Energy Gum® was created from our background and Passion in Extreme Sports, Health, and Fitness, which provided the Drive to Experiment towards a Better, More Efficient Energy Delivery System for Athletes.
Apollo Energy Gum® is the culmination of 10 years and over 700 formula experiments from our original Liquid Center Energy Technology. Our belief was that a Liquid Center of Natural Caffeine surrounded by a Xylitol Gum Shell was the Best way to provide consumers with a Clean, Dental-Friendly, and Portable Energy Supplement for those in the pursuit of a Healthy and Productive Lifestyle.
We soon realized that Apollo® had so many more uses and applications than in just Sports or Fitness. The Brain-Boosting Benefits from being able to CHEW a Quality Piece of Gum for an hour or more opened our eyes to all the other areas of our life where we could use Clean Energy and a Sharp Focus - thus, Apollo Brands was born and we expanded our Liquid Core® Energy & Performance Line.